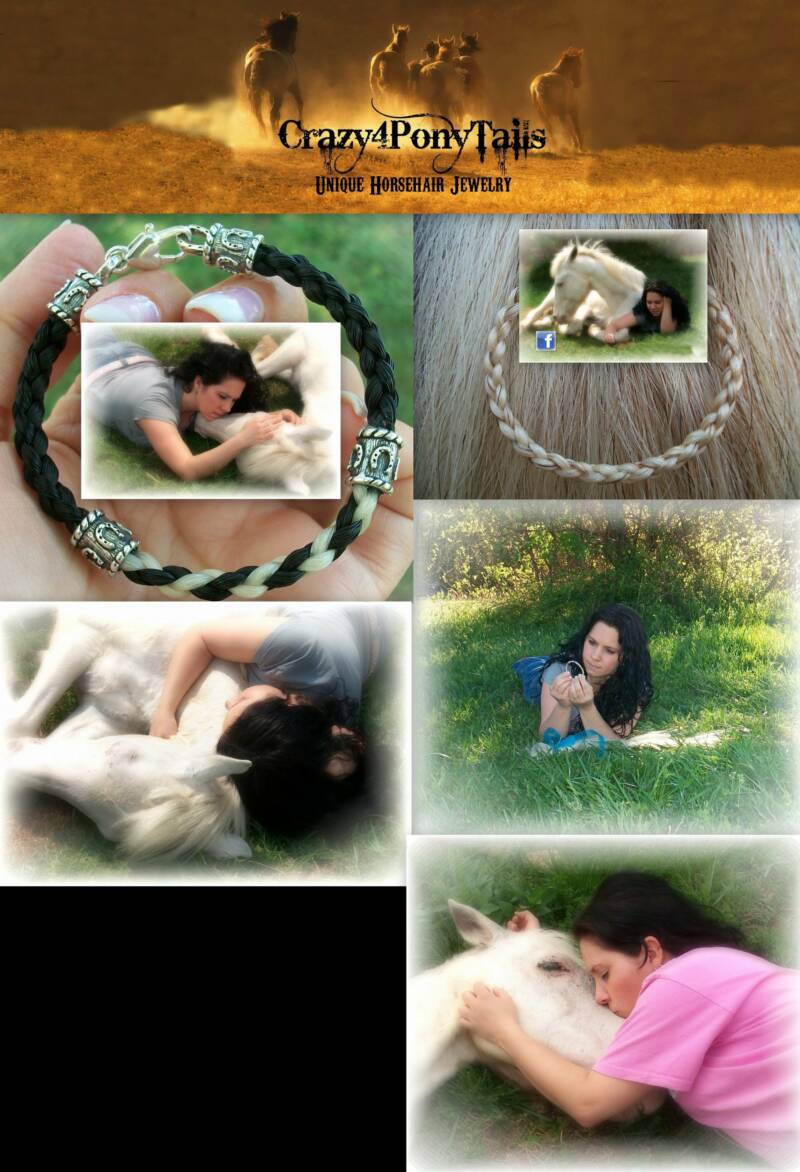 My deep Love for Ponies Started when I was a little girl.  I was fortunate enough to own one as a teenager. Lightning was my first love I had to say goodbye to him on 4/19/2011.   I have to say I never grew out of that little girl love for Ponies.  They are so special to me and I really cherish every minute I get to spend with them. I ride trottingbreds which is a miniture standardbred and I love them.  Lightning lite a fire in my soul and I know I will always want a pony there is nothing like them.

My interest for Horsehair Jewelry started when My Twin Sisters Standardbred  Dusty broke his leg during a race and had to be put down 8/6/2006.   We tried everything to save him but the bone was shattered.  That has been so hard on both of us if you've never been there then you cant even imagine what that does to a girl in love with her horse.  We didn't know that we should have cut some tail off to have a keepsake  made.  I never want anyone to have to face the pain of loosing their best friend.  Unfortunately it happens to all of us.

That is why it is so important to always cut some tail hair even if you're not ready to have something made until a later time.   I love what I do and its  an amazing feeling  when I can assist horse lovers like myself in creating a beautiful keepsake to always keep their special friend close to them.  It is so rewarding to meet so many wonderful people and hear their wonderful horse stories.  I find myself wishing I could be there to see the love in their eyes when they see their jewelry for the first time.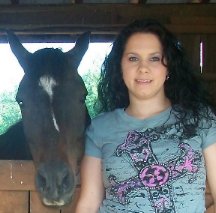 Crazy4PonyTails@yahoo.com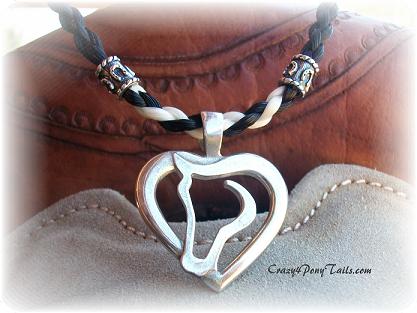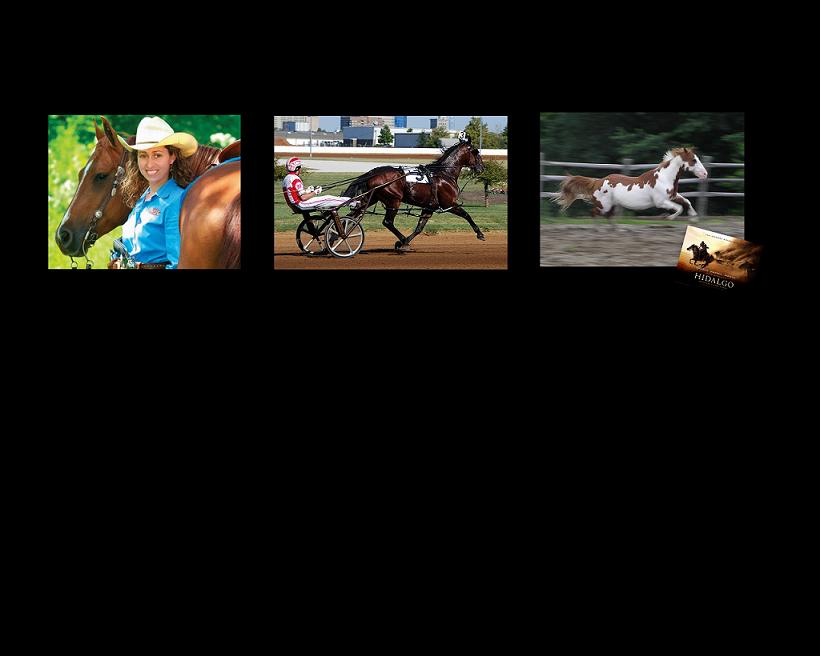 Stacy Westfall

it was an Honor

to make Jewelry for

Stacy out of PopCorns Tail

Somebeachsomewhere

it was an Honor

to make Jewelry for Brent Macgrath out of SBSW Tail

Hidalgo

"Oscar"

it was an Honor

to make Jewelry for The Center for Americas first Horse out of Oscars Tail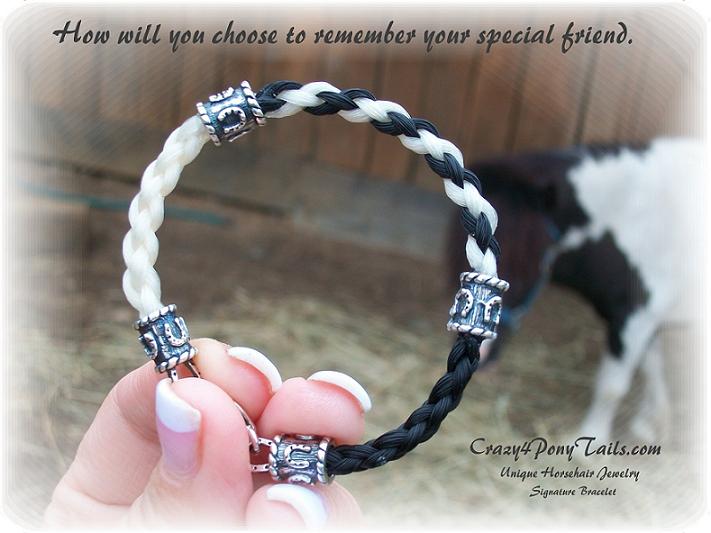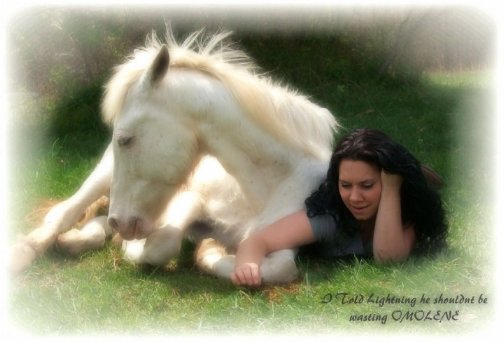 Lightning will live on forever in my heart.  His hoof prints are on my heart.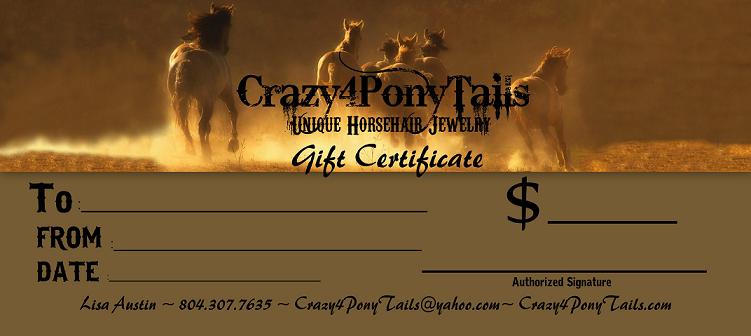 Gift Certificates Available

Click here to

LIKE  our page!!!